Dedicated to continuous improvement with the state of art business processes, Tırsan Solutions engineers and manufactures trailer solutions according to lean production and quality principles in consideration of total cost of ownership. Currently, Tırsan Solutions production facilities are located in three countries, respectively in Germany and Turkey.
Close X
Ulm Plant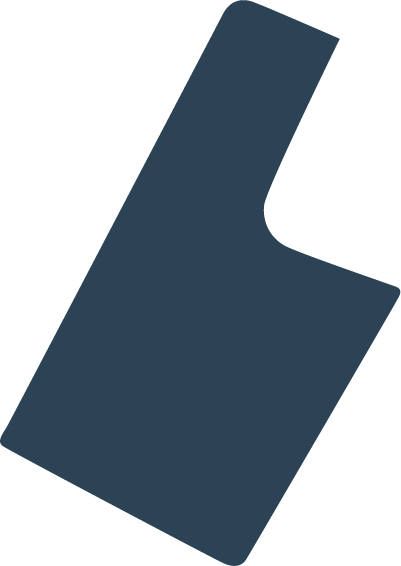 OPERATION START YEAR
2017
Adapazarı Plant

OPERATION START YEAR
1993
Goch Plant

OPERATION START YEAR
1998
Ulm Plant
Kässbohrer has decided to return back its hometown, Ulm. The decision came 23 years after the company had ceased its operations in this industrial city in Germany's south-western state Baden-Württemberg and 123 years after Karl Kässbohrer founded the company.
Accordingly, Kässbohrer will establish a sales and after-sales center, as well as an assembly workshop in Ulm. From its new location, Kässbohrer is planning to fully offer its incomparably wide product range and its expertise in the maintenance and servicing for every semi-trailer type in its portfolio.
Ulm Plant will be in operation starting January 2017, with an initial production and PDI capacity equal to 2000 units.
Adapazarı Plant
The commissioning of the Adapazari plant is an important milestone in the history of Tırsan Solutions as the production site expanded to a total area of 175,000 m2 and covered area of 24,000 m2, compared to the company's previous production plant in Kartal, Istanbul of 7,000 m2. As a result of further expansions in 2006, the Adapazari plant reached a total area of 350.000 m2.
Adapazari is in the middle of the densest industrial centers of Turkey, connected to port facilities, business and finance centers, factories, as well as logistics headquarters in Kocaeli (55 km) and in Istanbul (130 km) by rail and highways and to Bursa (180 km), Turkey's major industrial hub for textiles, agricultural products and automotive.
Apapazari plant has an annual semi-trailer production capacity of 20.000 units and comprised of eight separate factories, each dedicated to a single product line , including curtainsider and platform vehicles, stainless steel tank, aluminum tank/silo, carbon steel tank, box, low-loader and low-bed semi-trailers, tippers and refrigerated trailers.
Furthermore, Adapazari plant nourishes assembly operations in Goch, Germany and Tula, Russia with semi manufactured trailers.
In February 2009, Tırsan Solutions initiated R&D Test and Protoype facility investment. The R&D Test and Prototype Facility in Adapazari plant on an area of 1,800 m2 is designed to enable the production and testing of more than one prototype vehicle.
In December 2013, the cataphoresis plant was put into operation, on an area of 5,600 m2 and the preliminary mass production was started on April 15, 2014, along with the commissioning of an integrated bio-chemical water treatment facility with a capacity of 10 m3 per hour.
In 2016, Tırsan Solutions has started to apply metallization on the chassis of its low-beds and low-loaders.
R&D Center
Tırsan Solutions' R&D center has been restructured in 2009, with an investment of €4 million, to include new prototype and test facility on an area of 1,800 m2. Tırsan Solutions develops projects in cooperation with Istanbul Technical University, Automotive Manufacturers Association and TUBITAK's (Scientific and Technological Research Council of Turkey) OTAM (Automotive Technologies Research and Development Company), as well as international R&D centers including MIRA and Dekra.
Between 2009 and 2013, Tirsan Solutions' R&D Center developed 20 new product projects under 10 different product groups. In 2013, Tırsan Solutions has developed its own hydraulic steering system for low-bed vehicles and a new generation tipper. Also in 2014, Tırsan Solutions participated in Trailer Innovations 2015 with three different projects, namely Steer by Brake (SBB), Digital Trailer Control (DTC) and Rear Underrun Protection Device with Absorption Box (RUPD-AB)
KTL Facility
Tırsan Solutions switched to the full automation in its cataphoresis (KTL) facility in June 2014.  With total of €10 million worth investment, including the expenses for the construction, utility equipment, water treatment facility and the shot-blasting machine, Tırsan Solutions  has adopted the tri-electron method as its cataphoresis technology, since its anti-corrosion performance is higher compared to iron-phosphate-based cataphoresis.
The cataphoretic painting is an electro-chemical coating method which forms a layer on metal surfaces in order to increase the resistance of metal surfaces against corrosion. Cataphoretic coating insulates the metal sheet from oxygen and humidity, creating perfect conditions for long term corrosion resistance.
The cataphoresis application, consisting of 11 steps, provides a corrosion resistance for 10 years, while this condition eliminates erosion and decomposition of trailer chassis as well. The chassis, the backbone of the semi-trailer, is thus protected by the coating performance of the cataphoretic painting.
Goch Plant
Goch plant started its operations in 1998 under the name Goch Tırsan GmbH.
In accordance with the acquisition of Kässbohrer in 2002, Goch Plant became the headquarters for European sales and marketing operations and main disposition center for Kässbohrer Fahrzeugwerke GmbH.
Goch Plant has a strategic position at the heart of German export and intermodal logistics, as Goch is located in between E-31, part of United nations E-road network and E-35, European route, running from Amsterdam to Rome.
With a total area of 108.000 m2, Goch Plant consists of two main halls with total covered area equal to 20.000 m2. Today, the final assembly of curtainsider semi-trailers and pre-delivery inspection for tank, silo, box, low-loader and low-bed semi-trailers are conducted in Goch Plant. As the main disposition center, from Goch Plant, transportation solutions is delivered and exported to Germany, Holland, Austria, Poland, Italy and even to Ulsan in South Korea.
In addition to assembly operations, Goch Plant is the main aftersales service and spare part depot for Europe. All of the original components and consumables are stored and the stock also includes original parts obtained from system partners and leading suppliers.
Since 1998, Goch Plant is focused to create value for Kässbohrer customers, and Goch community with strong partnerships with local industry associations, such as VLS-NRW, German Association for Transport and Logistics – North Rhine Westphalia, and with city representative bodies, such as Goch Municipality.