Talson Safety Box won the Trailer Innovation 2019 Awards
One of the leading box manufacturers and Europe's market leader air cargo semi-trailer manufacturer Talson has taken the 3rd place at Trailer Innovation 2019 "Concept" category with its innovation, Talson Secure Box.

Tags: Innovation, Intermodal, Occupational Health and Safety, the Box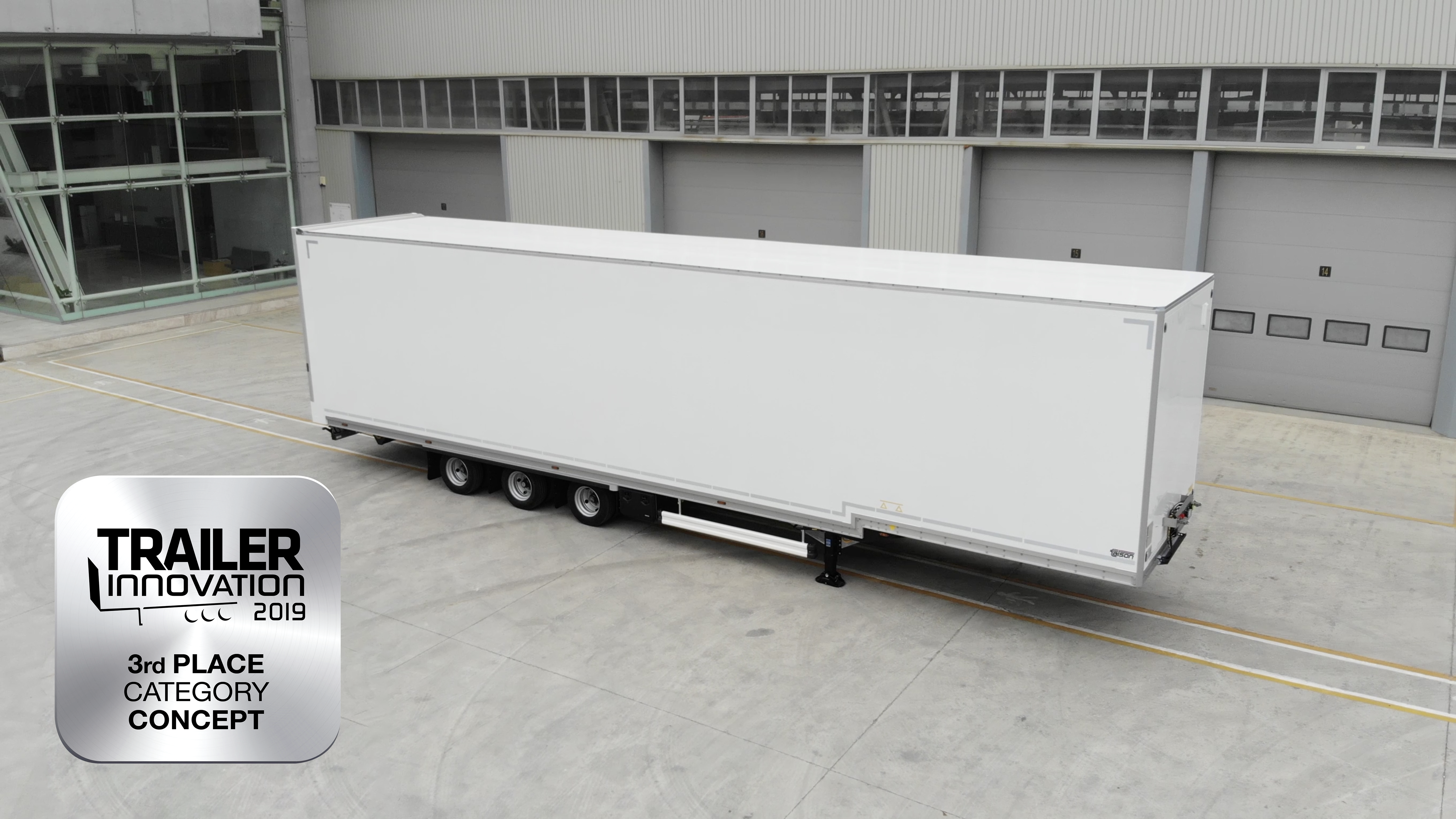 One of the leading box manufacturers and Europe's market leader air cargo semi-trailer manufacturer Talson has taken the 3rd place at Trailer Innovation 2019 "Concept" category with its innovation, Talson Secure Box.
Talson Secure Box is developed according to Transported Asset Protection Association (TAPA) regulations and supports the safe transport of valuable cargo. Talson Secure Box with special modifications on the self-supporting aluminum upper body structure integrated a cage type wire systems suitable with all makes of electronic door and lock systems as well as tracking systems.
Talson Secure Box features layered side panels reinforced with sheet metals, secure rear door, reinforced roof and cage-type wiring installation. Applicable as a feature to all Talson Box product range, Secure Box fulfills the obligations of trailer makers under TAPA regulations.
Secure Box is engineered to prevent valuable cargo theft. The innovative character of Secure Box character stems from the layered design of panels with reinforcements of the self-supporting body to ensure impenetrability to the maximum while still delivering accordingly to industry standard tare weights and dimensions. The body is designed for placement of cage-type wiring compatible with all locks, alarm and tracking systems on the market.
All aluminum panels are sourced at optimum grade to prevent either breakage, perforation, piercing, drilling or penetration of other kinds.
Consequently, Talson's Secure Box has been awarded by Trailer Innovation 2019 in "Concept" Category by the reputable jury members.