A fine industry collaboration wins the Trailer Innovation 2017
Kässbohrer Safety Bitumen Tanker, K STS.F 32 with Remote Control for Discharge is a fine example of industry collaboration, between Hoyer Bitumen-Logistik GmbH and Kässbohrer Fahrzeugwerke GmbH, which improves European best practices for occupational safety and health, as well as discharge operation safety and efficiency in general. The innovative character of K.STS.F 32 is improving the […]

Tags: ADR Regulation, Eurobitume, Safety, Trailer Innovation, Winner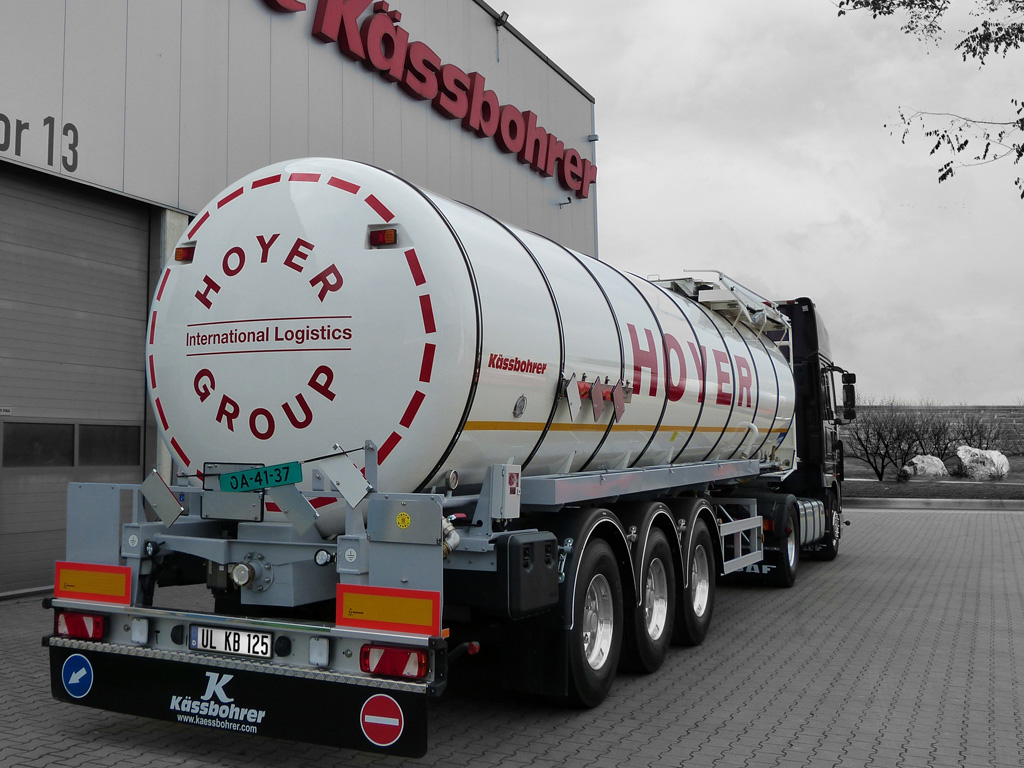 Kässbohrer Safety Bitumen Tanker, K STS.F 32 with Remote Control for Discharge is a fine example of industry collaboration, between Hoyer Bitumen-Logistik GmbH and Kässbohrer Fahrzeugwerke GmbH, which improves European best practices for occupational safety and health, as well as discharge operation safety and efficiency in general.
The innovative character of K.STS.F 32 is improving the safety of the driver who is operating the tanker during bitumen discharge. Taking its inspiration from the years of experience of Managing Director of Hoyer Bitumen-Logistik Mr. Carsten Meyer, combined with the innovation culture of Kässbohrer, K.STS.F 32 is the winner of Trailer Innovation 2017 in safety category.
Also, the collaboration with the Hoyer Bitumen-Logistik GmbH is the perfect example for Tırsan Solutions vision – becoming the leader in trailer solutions through long-term partnerships.