Customer service beyond borders: Partnership with TIP Trailer Services
In February, 2016 Tırsan Solutions has announced that it signed a framework agreement with one of Europe's leading trailer services providers, TIP Trailer Services to use the service network of TIP Trailer Services.

Tags: aftersales, customer service, load factor, operational excellence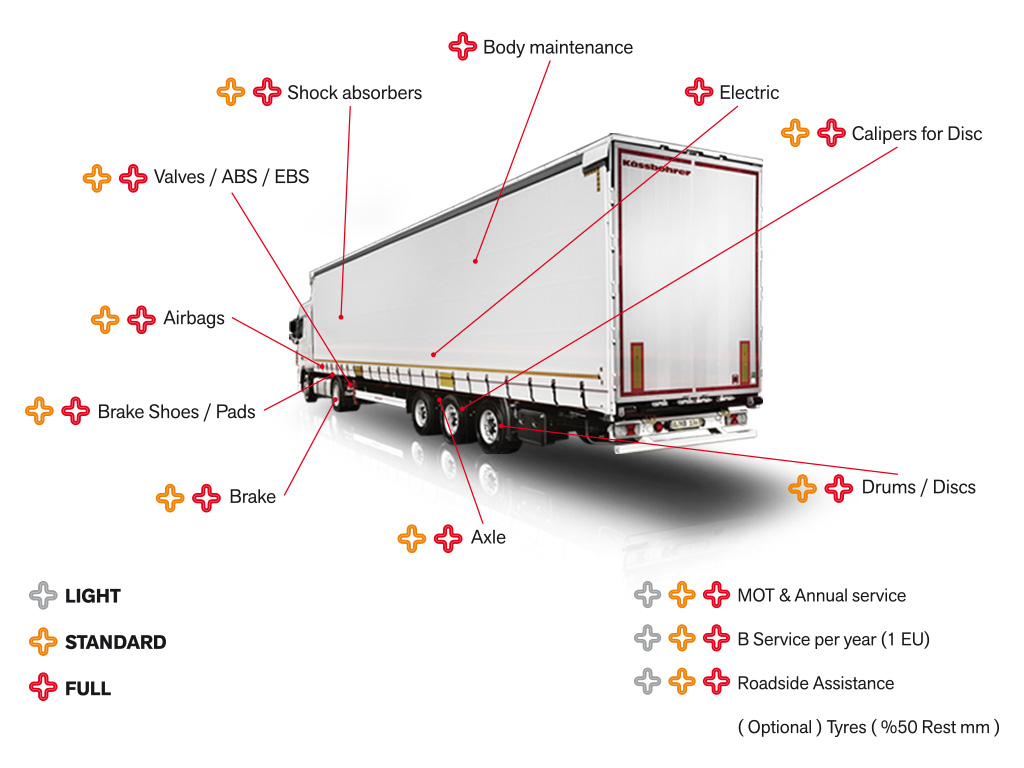 Taking into account the complex fleet management operation to maintain the highest load factor in each round, the collobaration with TIP Trailer Services aims to enable Kässbohrer customers solely focus on their core business. Whereas through K-Advance Care, an interrupted performance and fleet optimization is possible, it also enables the full control of maintenance costs.
Accordingly, Kässbohrer customers will now be able to choose a K-Advance Care service package the most suitable to their needs and enjoy the broad service network of TIP Traler Services. K-Advance Care service packages include the maintenance of the trailer including free supply of worn-out parts and tyres, all compliance inspections and 24/7 roadside assistance.
Furthermore, according to the terms of agreement,  59 TIP Trailer Services centers in 12 countries across Europe will provide aftersales services for Kässbohrer semi-trailers.
For more information on K-Advance Care, you can visit Kässbohrer website.